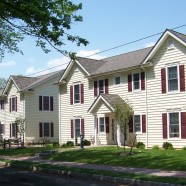 Sit back and enjoy life in this 55+ Active Community located in the quaint town of Frenchtown NJ. Only blocks away from the downtown shops and grocery shopping. No need to get in the car! However there is ample parking in the 80+ car parking lot on site. The sixteen unit complex is across the street from a town park and one block away from the scenic Delaware River and the NJ State Park Bike trail leading from Trenton to Milford. All apartments include living room, dining area, eat-in kitchen, full bath, bedroom, laundry room / mechanical and are furnished with stove, refrigerator/freezer and washer/dryer.  Heat and Air conditioning are handled by the high efficiency heating unit in each apartment so you are in control of your comfort. Some units are handicap adaptable. All  maintenance and trash pickup is included.

Unit Description
Apartments are supplied with high efficiency heating and air conditioning.  Thermostats are located within each apartment.  You have full control of your comfort. There is also no need to run out to do your laundry.  You have your own washer /dryer located in your apartment.  Kitchens are equipped with oak cabinets,  refrigerator / freezer and stoves.  Appliances are supplied and maintained by us.  First floor apartments are handicap adaptable and all first floor units have cabinets with  roll out shelving enabling you to easily reach all  the items in your cabinets.  Bathrooms come with ample grab bars and seats in the showers and have the ability to have the entire bathroom made handicap accessible. Units also have Living, Dining and  spacious  bedrooms include large closets.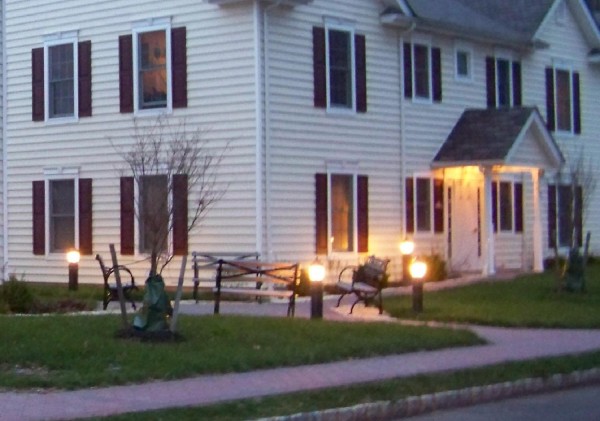 Security
All units are protected by an alarm system tied into a central station and are covered by a sprinkler system.  For our tenants security the grounds are well lighted and all our buildings offer a keyless entry system. Unknown visitors are kept outside not only your apartment door but also the building's main door until you speak to them over the buildings intercom system.  After you verify their identity you can decide to allow entrance to the building or not.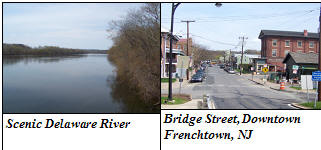 Location
Frenchtown Senior apartments are located on the north end of quaint Frenchtown, NJ  The complex is across the street from a town park and one block away from a walk/bike path following the Delaware river from Milford to Trenton. The Delaware river is a popular spot for fishing, boating, tubing and canoeing.  Grocery shopping is a short four block walk  The town is also home to various restaurants and  shops in the down town.
Rental Information
Units have a minimum of  a one year commitment and require 1-1/2 months security.  Sorry pets are not permitted.  We accept all types of government assistance programs.   Still unsure?? Call us and set up a no obligation tour.  Don't delay call NOW (908) 996-3888 or e-mail rentals@desapioconstruction.com.